Coming to Nha Trang, in addition to indulging in beautiful nature, relaxing on white sand beaches, golden sunshine, blue water, the vacation to Nha Trang will be more memorable if visitors buy souvenirs. reciting a souvenir or specialty here as a gift for relatives and families. Shopping will become easier and more interesting when there are many shopping paradise in Nha Trang: Dam Nha Trang market, Xom Moi market, MiMax supermarket, Coopmart supermarket in Nha Trang, Lottemart shopping center in Nha Trang , …
1. Dam Market in Nha Trang
Address: Vạn Thạnh, Tp. Nha Trang, Khanh Hoa
Dam Market is considered a shopping paradise, is the largest market in Nha Trang City, the building has beautiful and unique architecture, which is considered a commercial symbol of the coastal city.
Dam market was built in the year 1908, the place where the market was formerly a lagoon from the mouth of the Cai River, which went deep into the mainland, at the foot of Ha Ra Bridge – that is also the origin of the Dam market name. The market has a unique architecture that enhances the beauty of the coastal city with abundant seafood resources. The market consists of 2 floors built into a circular cylinder arranged on top of each other, the roof is V-shaped radiating like a lotus, looking down from above to Dam Market like a lotus flower is in full bloom. Possessing such architectural characteristics, Dam market has long become a popular tourist attraction attracting numerous tourists from everywhere.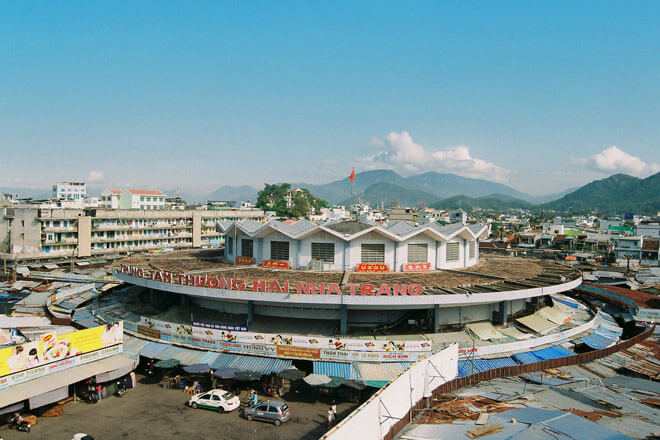 Tourists can buy all kinds of dried seafood that are typical for the coastal city here: dried shrimp, dried squid, sesarmid, squid, sea cucumber … besides the market also has a variety of souvenir items. , handicrafts, clothes, shoes, household goods … Visitors to the market have just visited the crowded, colorful stalls, experiencing the bustling life of the people in the coastal city and bought it. The specialties, souvenirs as gifts for relatives are very meaningful. Visitors can come to the market early in the morning, because the market opens very early and until the end of the tour, the tourists stop. Note: visitors who buy things here should pay attention to the selection of items carefully because it is easy to buy poor quality goods and no matter what shopping in the market, do not forget the important thing is to bargain. price.
2. New Xom Market
Address: 49 Ngô Gia Tự, Tp. Nha Trang
A market built long ago in the 1960s, specializing in the sale of both fresh and dried seafood at reasonable prices. In 2017, CNN news agency introduced markets in many countries around the world that are loved by top Asian chefs through the article: "Where are the top Asian chefs looking to buy ingredients?", In Xom Moi Nha Trang market is listed in one of the markets that chefs love to buy raw materials. According to Mr. Daniel Woodbridge – a famous English chef who commented on the market: "This is the best market in Nha Trang. The market is very special, all seafood is caught locally and vegetables and fruits are fresh and delicious ".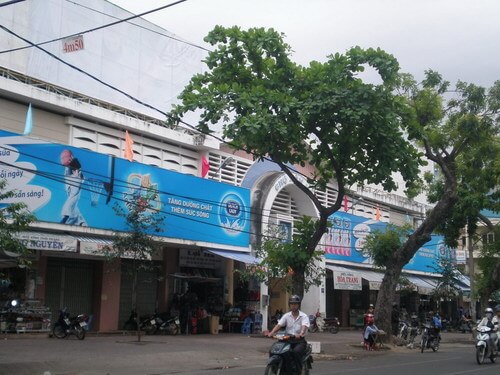 As for the locals, Xom Moi market is a familiar shopping spot, the market is considered a popular shopping place, close to idyllic, bearing the identity of the local people. If coming to Nha Trang, Xom Moi market is a safe and worth shopping place to visit.
In addition, if you want to shop in Nha Trang, tourists can choose commercial centers and supermarkets in Nha Trang.
3. Maximark supermarket
Address: 60 Thái Nguyên, Tp. Nha Trang
This is a big supermarket in Nha Trang, started operating in 2010, the supermarket has become a shopping address to attract customers when there are more than 20,000 visitors every day visiting and shopping here.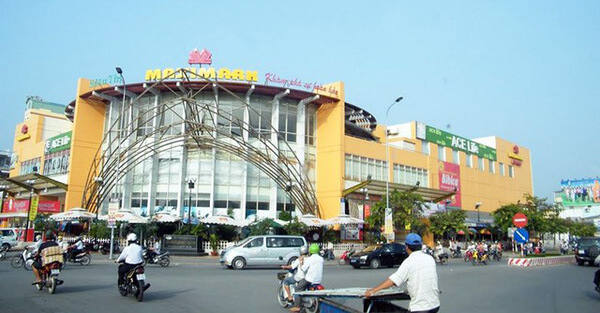 The supermarket was built spaciously, including 4 floors equipped with modern equipment and each floor displayed different types of items, diverse in models and types. The 1st floor is the buffet area, the 2nd and 3rd floors are the general business area of fashion clothes, cosmetics, shoes, watches, jewelry … with the presence of many famous brands. The 4th floor is the area for restaurants, entertainment, children's games ….
With good service quality, reasonable prices and reassuring items of quality, Maximark supermarket is a right choice for travelers who want to find and shop for specialties and appliances for themselves and their families. family, friends.
4. Big C supermarket in Nha Trang
Address: Lot 4, Street 19/5, Vinh Diem Trung Urban Area, Vinh Hiep Commune, City. Nha Trang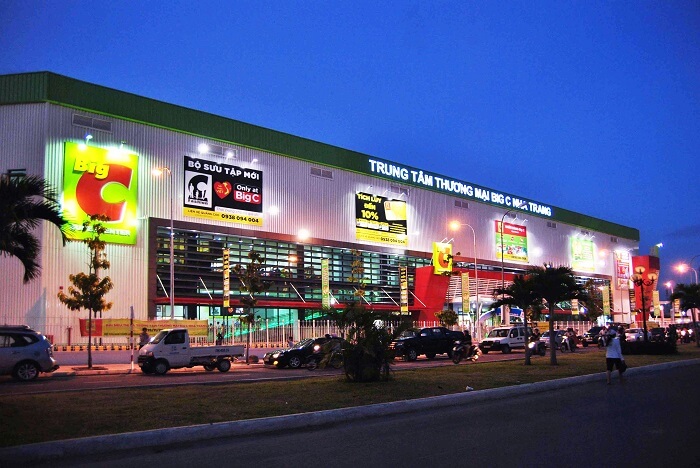 Opened in 2014, Big C Nha Trang is part of the Big C supermarket chain which has become one of the shopping centers of people and tourists in Nha Trang. With over 28,000 stalls, various items from: dry food, clothes, fresh food, cosmetics, electronics, household appliances, … visitors can find all kinds of items that they look forward to at Big C Nha Trang.
5. Lotte Mart shopping center in Nha Trang
Address: 10/23 Street, Phương Sơn ward, Tp. Nha Trang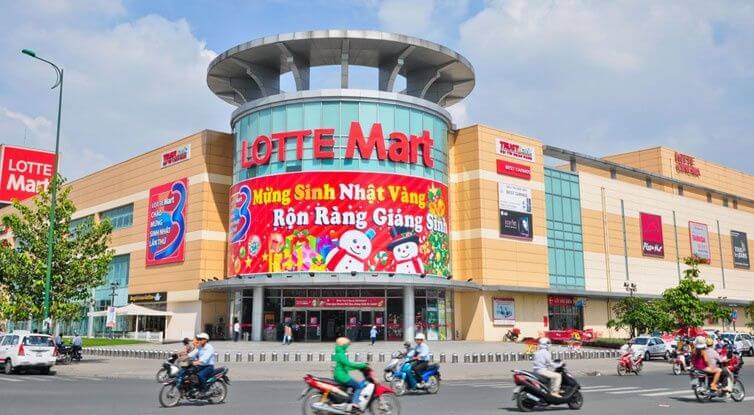 This is the 13th supermarket in Lotte mart system in Vietnam, integrating supermarkets, high-end shopping malls, entertainment areas, food courts, … Lotte Mart's products are as diverse as the various Supermarkets or other commercial centers, is a favorite shopping spot for indigenous people and tourists everywhere.