LOCATION GEOLOGICAL LOOKING AT THE BEAUTIFUL BEACH OF VIETNAM
Vincom Plaza Tran Phu, Nha Trang is located on Tran Phu Street intersecting with Tran Quang Khai – a busy route running along Nha Trang beach – one of the most beautiful beaches in the world. The commercial center is the podium of Vinpearl Condotel Beachfront – a 5-star hotel in the luxury Vinpearl hotel chain. With an area of 8,377m2, including 2 basements and 4 floating floors, Vincom Plaza Tran Phu brings together 60 famous fashion brands, entertainment and culinary accessories loved by locals and international tourists. like.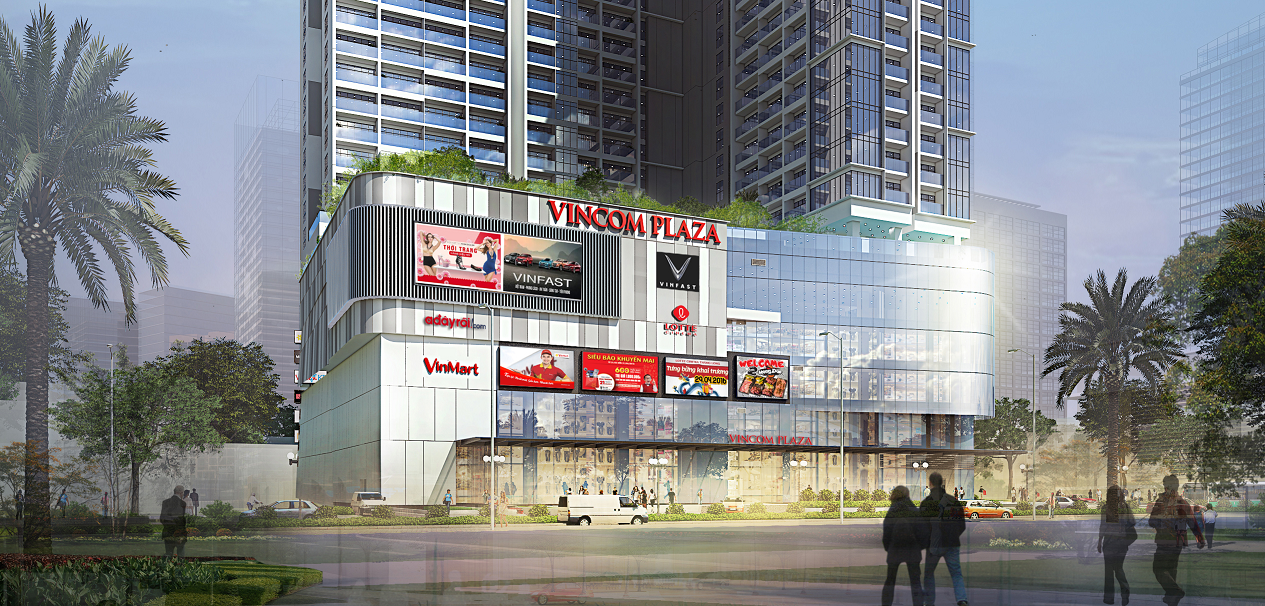 MULTI-LEVEL BRAND NAME
Vincom Plaza Tran Phu, Nha Trang is an attractive shopping destination with a series of famous brands at home and abroad such as Adidas, Nike, Levi's, Giordano, Maxxsport, Ecco, Ecolatex, Paris & France, …, where customers can find high quality products and catch up with international trends.
PHUONG PHU Cuisine
On the 3rd and 4th floor of Vincom Plaza Tran Phu, the rich and unique culinary world offers customers a variety of flavors: from Korean barbecue flavors from King BBQ and HongDae BBQ & Beer, cozy with Hotpot Story hotpot buffet to familiar Vietnamese dishes at Vietstreet and Galangal, … Along with modern and comfortable space, this will be an ideal place for a warm family meal.
Young people and international tourists especially love the first appearance of Phuc Long coffee chain in Nha Trang city with cool refreshing drinks for the coastal city.
ENTERTAINMENT ENTERTAINMENT FUNNY PANTS
Bringing the world's blockbuster movies, Lotte Cinema will satisfy the most demanding movie lovers with modern cinema systems, lively sound and comfortable seats.
Entertainment area of ​​1,200m2 brings great relaxing moments for children. Big Fun and Speedbowl promise to become a useful, safe and familiar playing place with many diversified, abundant and attractive games, equipped with modern machines of international standards.
VINMART CONSUMER SUPERMARKET
VinMart consumer supermarket with an area of ​​nearly 1,132m2, serving all consumer shopping needs of families as well as domestic and foreign tourists. Household products, utilities and fresh food are always the first choices for diverse, daily shopping needs.
Come to Vincom Plaza Tran Phu to discover interesting 'shopping, playing and food' experiences.