Beautiful beach with clear blue water
Hon Mun is located in Nha Trang province, specifically, it is located in the southeast of Bong Nguyen Island. From Cau Da port, visitors move 10km to Hon Mun. Hon Mun's name comes from the black ebony color of the rocks jutting out in the caves here. Hon Mun is one of the most famous islands in Nha Trang with clear blue water, breathtakingly beautiful nature, dreamy and airy scenery promising to fly away tired.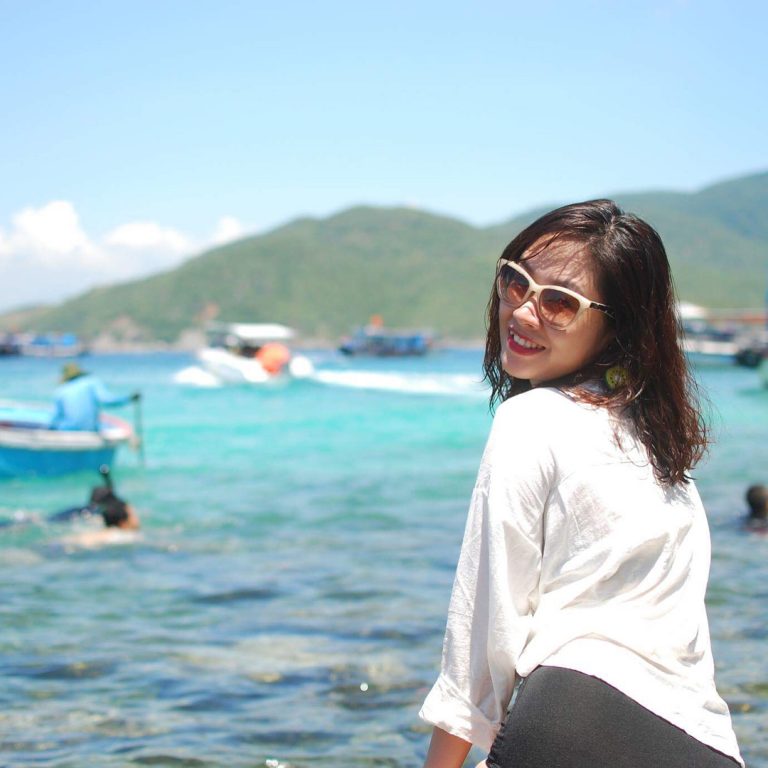 Everywhere on Hon Mun Island you have beautiful pictures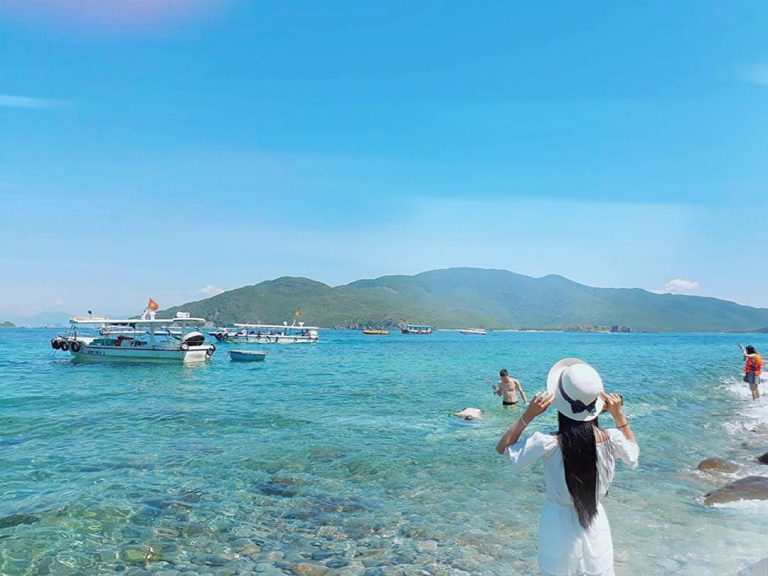 Standing in front of Hon Mun sea waves, feeling the beauty of the sky and sky (Image: ST)
Hon Mun is surrounded by a vast ocean extremely beautiful, viewed from above, the beautiful and harmonious scenery between the blue of the waves and the green of trees are very cool that will surprise you. In addition, the geographical position of the island is also associated with the hot ocean currents pushed from the equator to the sea floor so there are many types of corals with fancy shapes. It is also an attractive place for oceanographers to study and explore the ocean floor.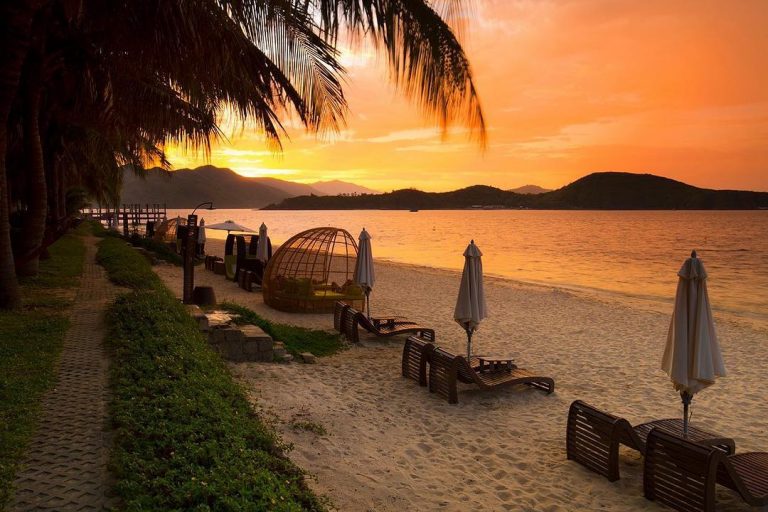 Hon Mun when in the afternoon light is dazzling and beautiful (Image: ST)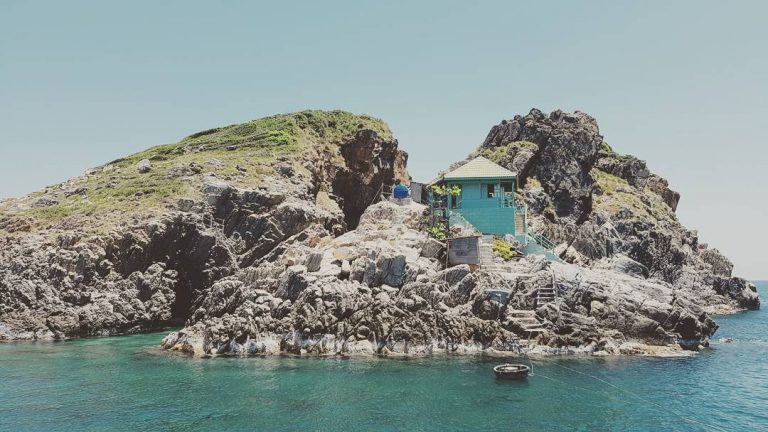 A lovely house on a small island in Hon Mun (Image: ST)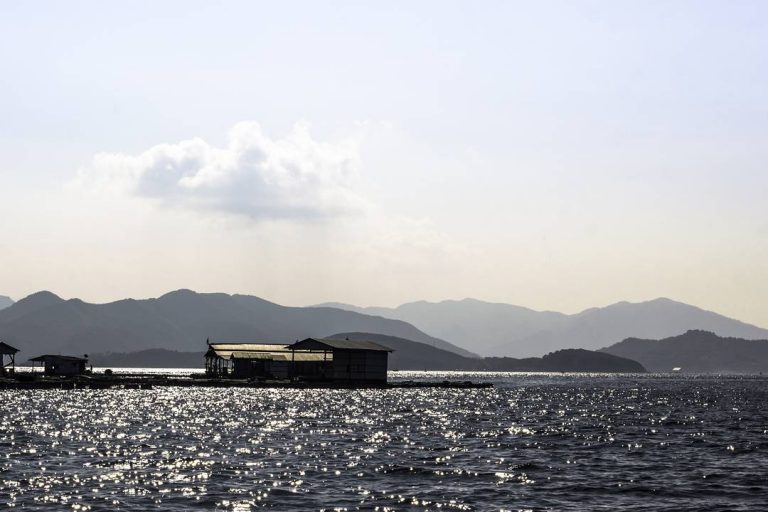 Hon Mun in the midday sun shines with sparkling water (Image: ST)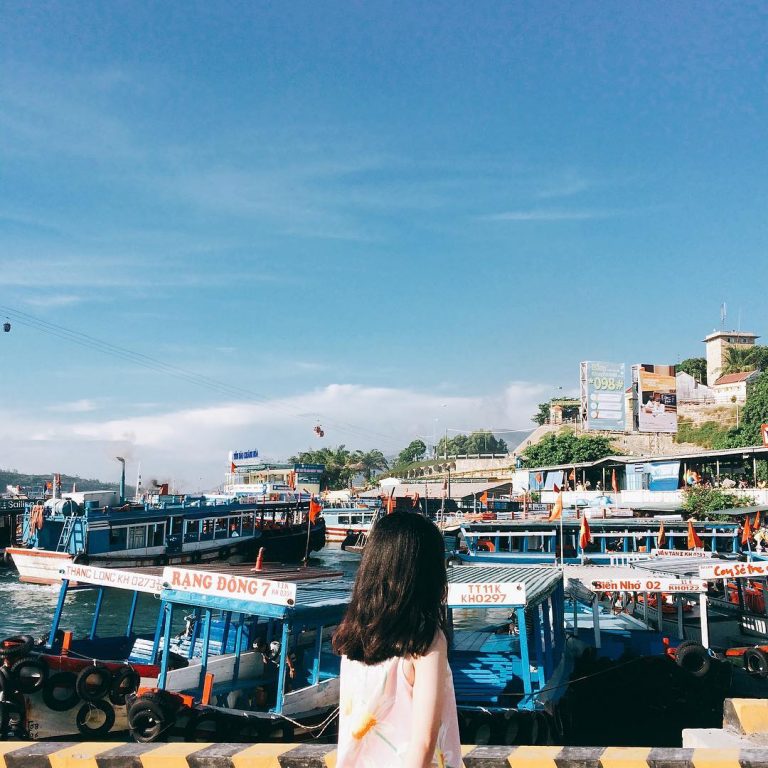 Go to Hon Mun and take a really "deep" photo (Image: ST)
To talk about marine life in Hon Mun, the word "rich" would probably be the best word to describe because there are 340 out of 800 hard corals in the world. The number of corals here is so abundant that it can be compared to the coral diversity center of the Indo-Pacific region.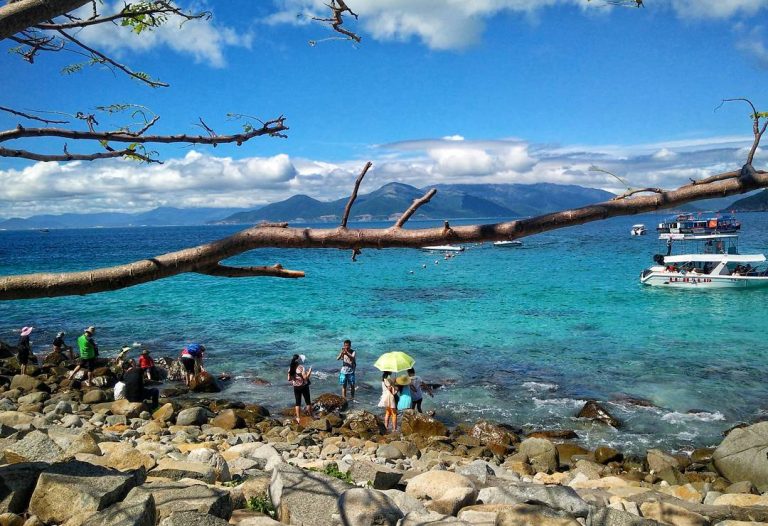 Hon Mun Island owns a picturesque view (Image: ST)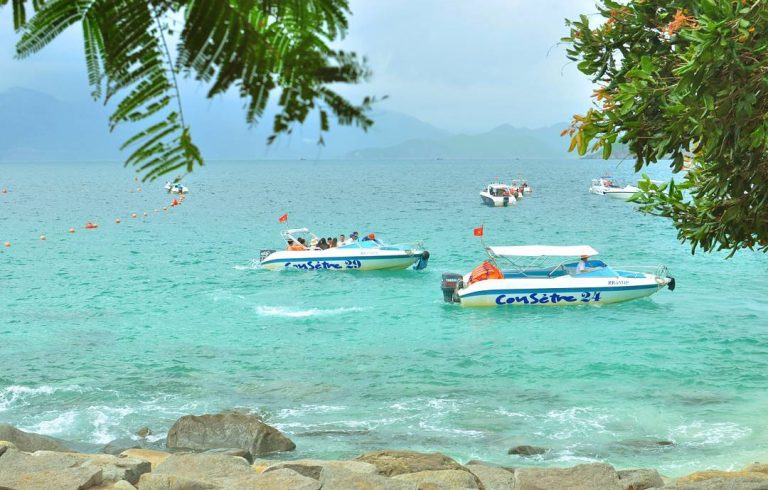 Cruise on the beach on Hon Mun Island (Image: ST)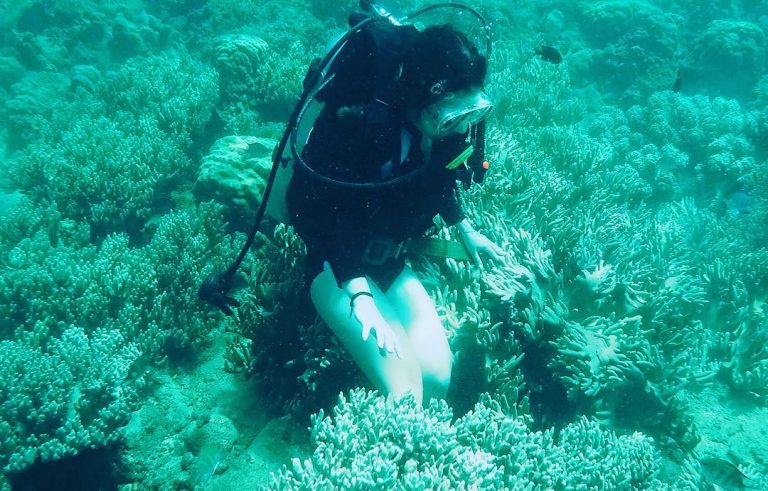 Hon Mun Island has an interesting coral-diving service (Image: ST)
In addition, the stone caves here are annually the nesting place for birds and many other creatures. Therefore, here you can just swim, watch the fresh water, you can also participate in activities such as scuba diving, glass bottom boat to admire the extremely diverse and colorful marine life. and see the wonder of beauty that nature has bestowed on our homeland.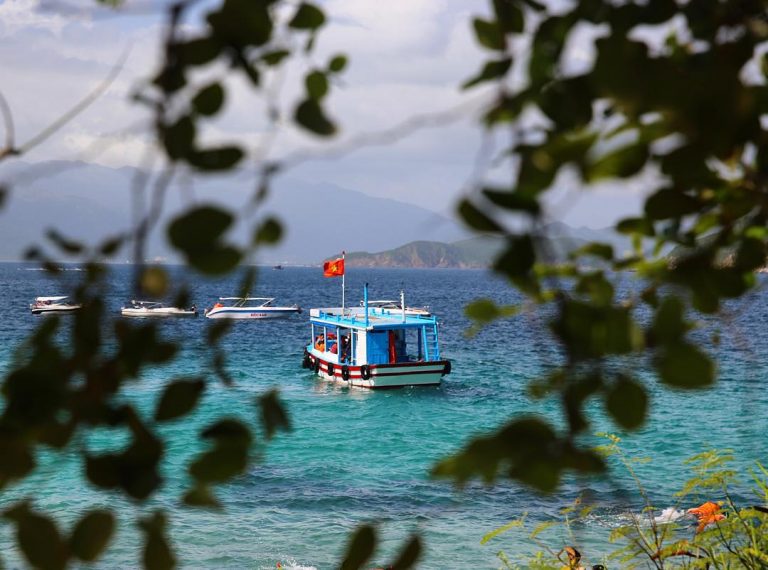 A boat far in the Hon Mun sea (Photo: ST)
Interesting recreational activities
Diving
With such a diverse and precious marine ecosystem, it is no wonder that Hon Mun becomes a famous and ideal diving place among all islands across the country. You will feel extremely excited when you are immersed in the clear, cool blue water and only need to a depth of about 10m, the aquarium will appear enchanting before your eyes.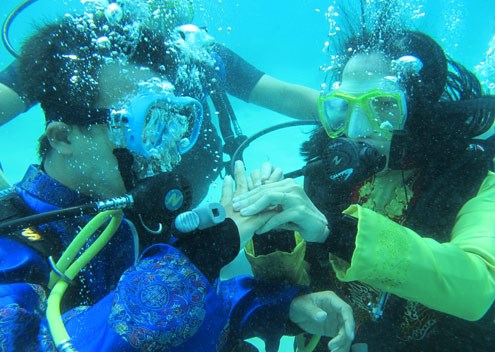 Snorkeling to see the coral at Hon Mun Island (Photo: ST)
Wedding on the seabed
Currently, Hon Mun has provided a very unique undersea wedding service, couples coming here to get married will enjoy the most beautiful moments of life right on the ocean floor. fanciful and sparkling, unexpected romance.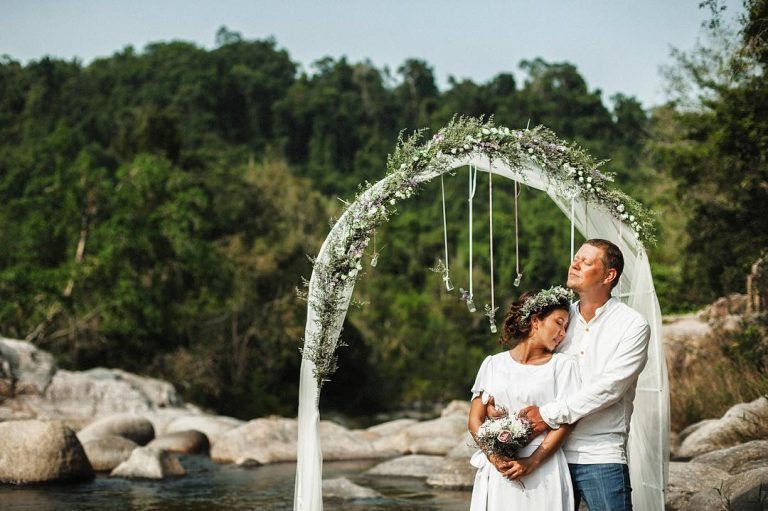 The view of Hon Mun Island is too ideal for weddings (Image: ST)
Parachute
In addition to scuba diving, skydiving also brings an equally refreshing feeling. However, skydiving is only for anyone who is adventurous and adventurous. You will be able to see the scenery from above and feel the feeling of being suspended in the air very well.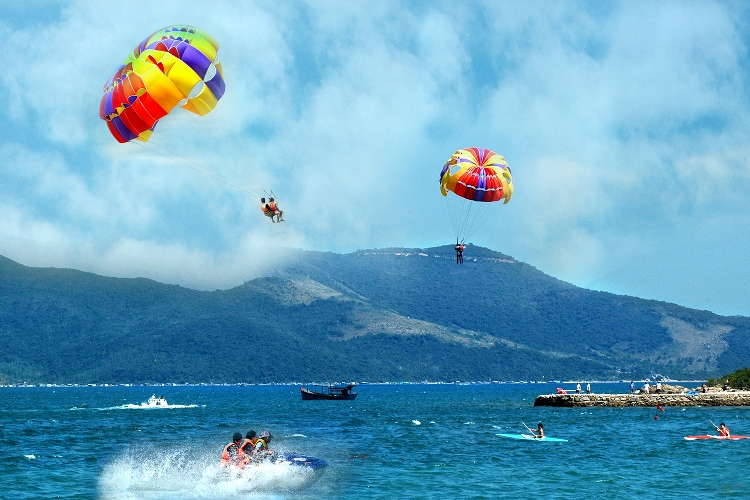 If you like extreme sports like skydiving, Hon Mun Island is the place for you (Image: ST)
Hon Mun is the most beautiful diving destination in Vietnam, and it has left a good impression on domestic and foreign tourists. This place promises to grow more and more, becoming an impressive tourist destination in Nha Trang, not to be missed by visitors.