Nha Trang Station is one of the stops on the North-South railway. Each year, this place welcomes thousands of tourists from all over the region to come and have fun in this beautiful coastal city.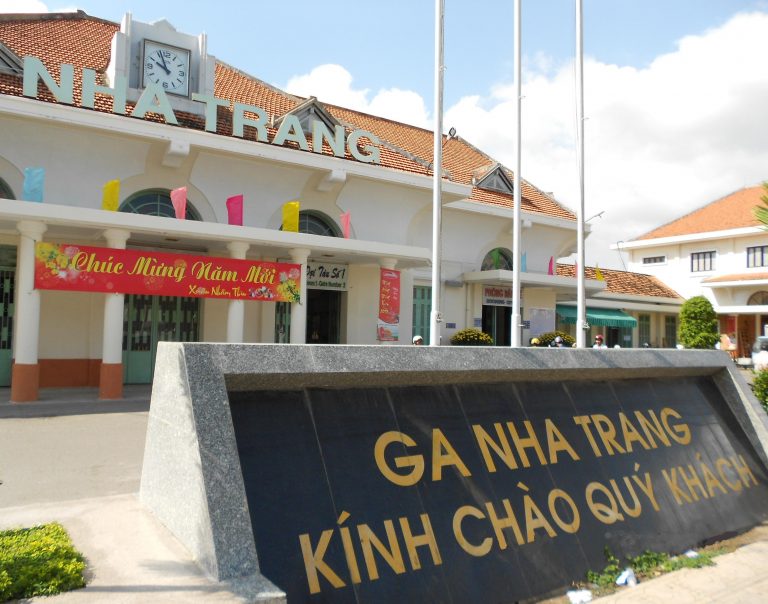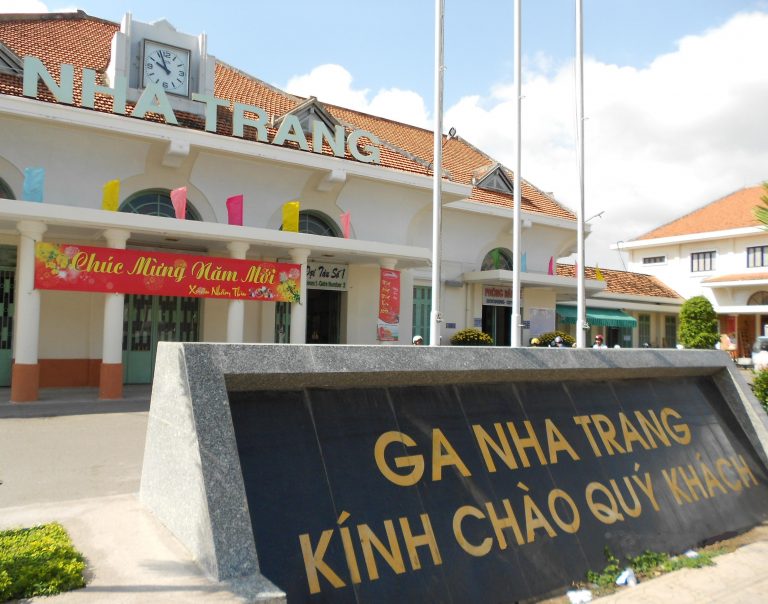 The station is located right in the center of Nha Trang city (PHOTO ST)
The station is located at 17 Thai Nguyen Street, right in the city center, convenient for travel and travel of travelers.
Ancient architectural blocks from the French colonial period (PHOTO ST)
The station was built around the time when the French colonists still occupied Central Vietnam and was completed and put into operation on September 2, 1936. Perhaps because of that, this place owns a European architectural style and still retains that ancient beauty to this day.
View of Nha Trang station from above (PHOTO ST)
In those early times, in front of the station was a large flower garden with a large building on either side. Especially, both buildings also share the same design and color with the station, so it created a synchronous and harmonious atmosphere for the whole place. Because of this, this place has been praised as the second most beautiful station in Indochina, just behind Dalat Station.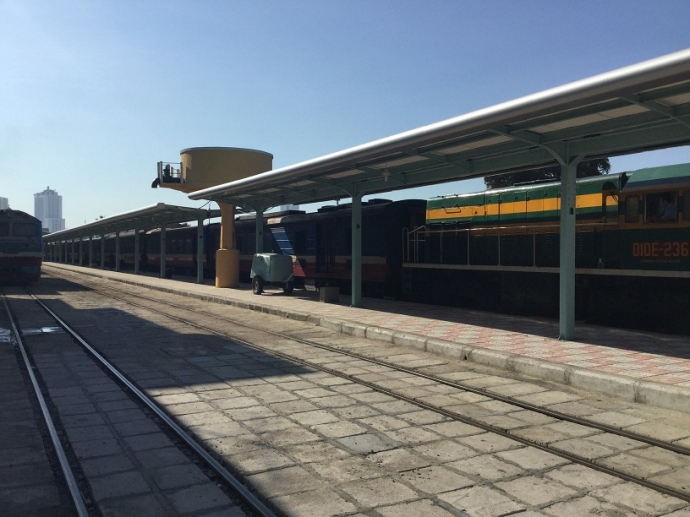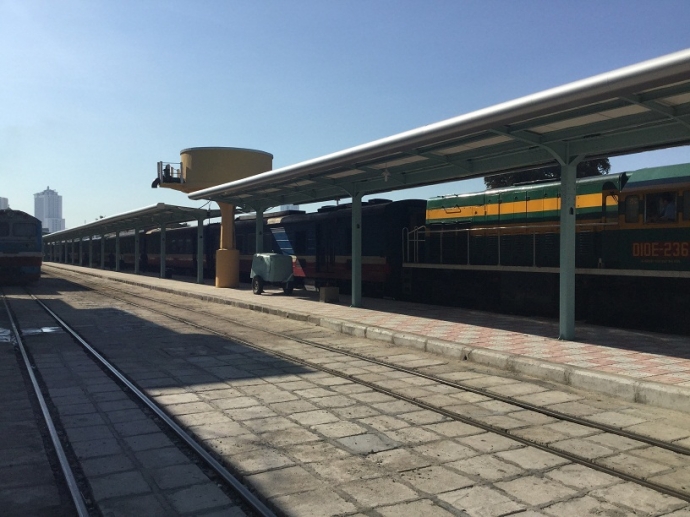 New roof was built on the train exit (PHOTO ST)
But until now, the flower garden is no longer available but instead is the campus of Vo Van Ky park. Even at that place, there was a battle between the army and our people and the French on the night of October 23, 1945. And that same night, the soldier, commander Vo Van Ky, fell here.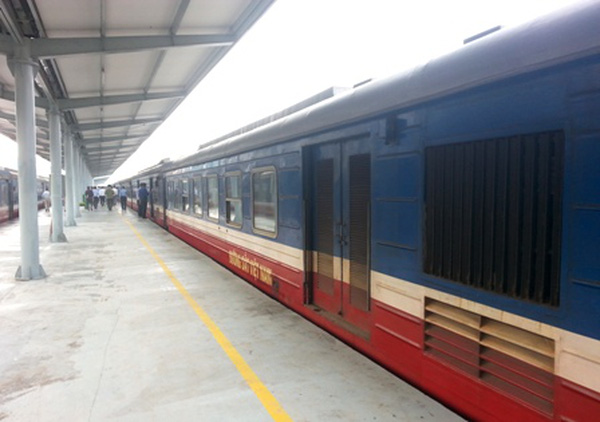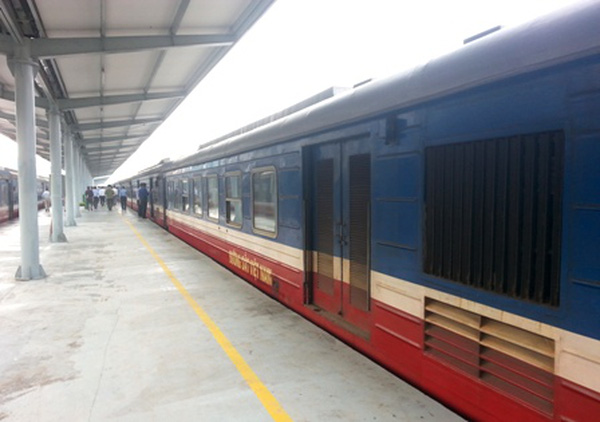 Nha Trang Station is an indispensable stop on the North-South railway (PHOTO ST)
To book tickets at Nha Trang Railway Station, visitors can come to the place or call the phone number 0583.827.862.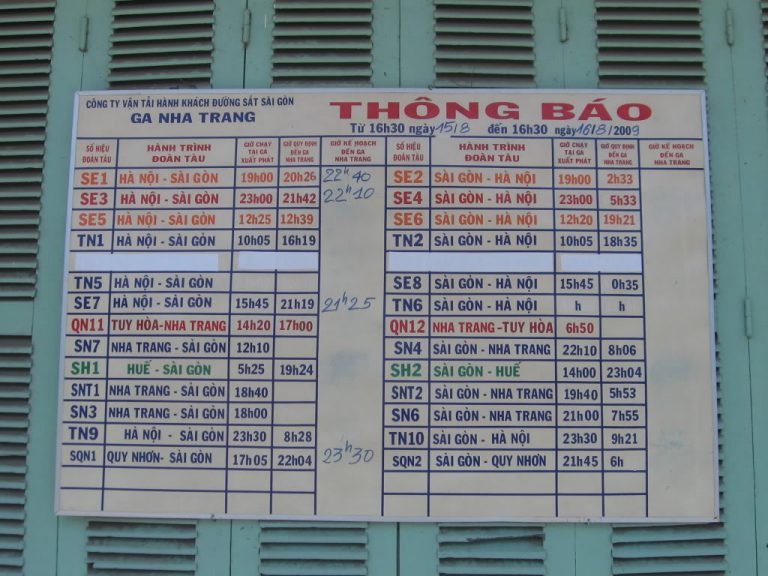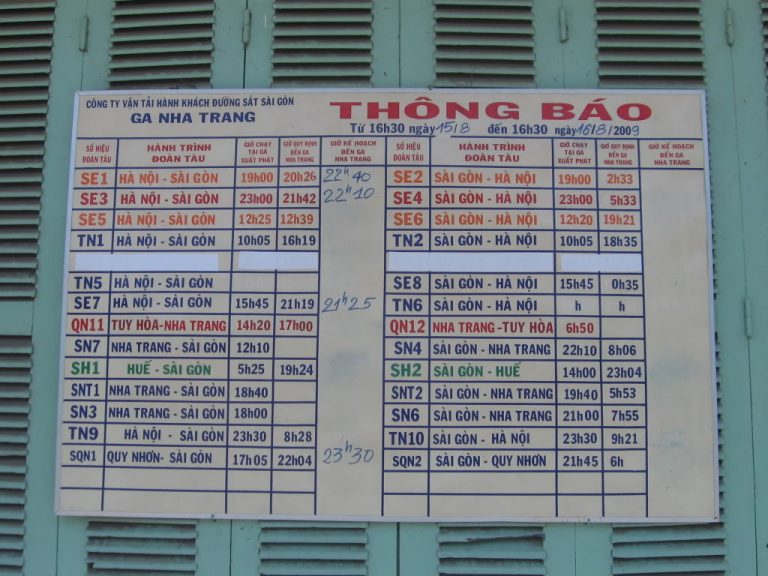 The familiar time train board (ST PHOTO)