Responding to World Environment Day 5/6, World Ocean Day 8/6, Sea and Island Week 2019, the evening of May 17, 2019, at People's Committee of Xuong Huan Ward, Nha Trang Bay Management Board co-organized the program "Propaganda on the protection of biodiversity and marine environment of Nha Trang bay", with the presence of more than 50 officials, civil servants, part-time activists and youth union members of the communes , a coastal ward in Nha Trang city and 02 non-governmental organizations: Clean up world and Start up Khanh Hoa.
At the program, the members were informed, exchanged and shared the protection of natural resources and environment of the sea and islands; situation of plastic waste; the implementation and solutions to limit plastic waste of agencies, organizations and businesses in Vietnam. Thereby, encouraging communities and families to solve pollution and prevent plastic waste according to the 3 R principle (reduce – minimize; reuse – reuse; recyle – recycle).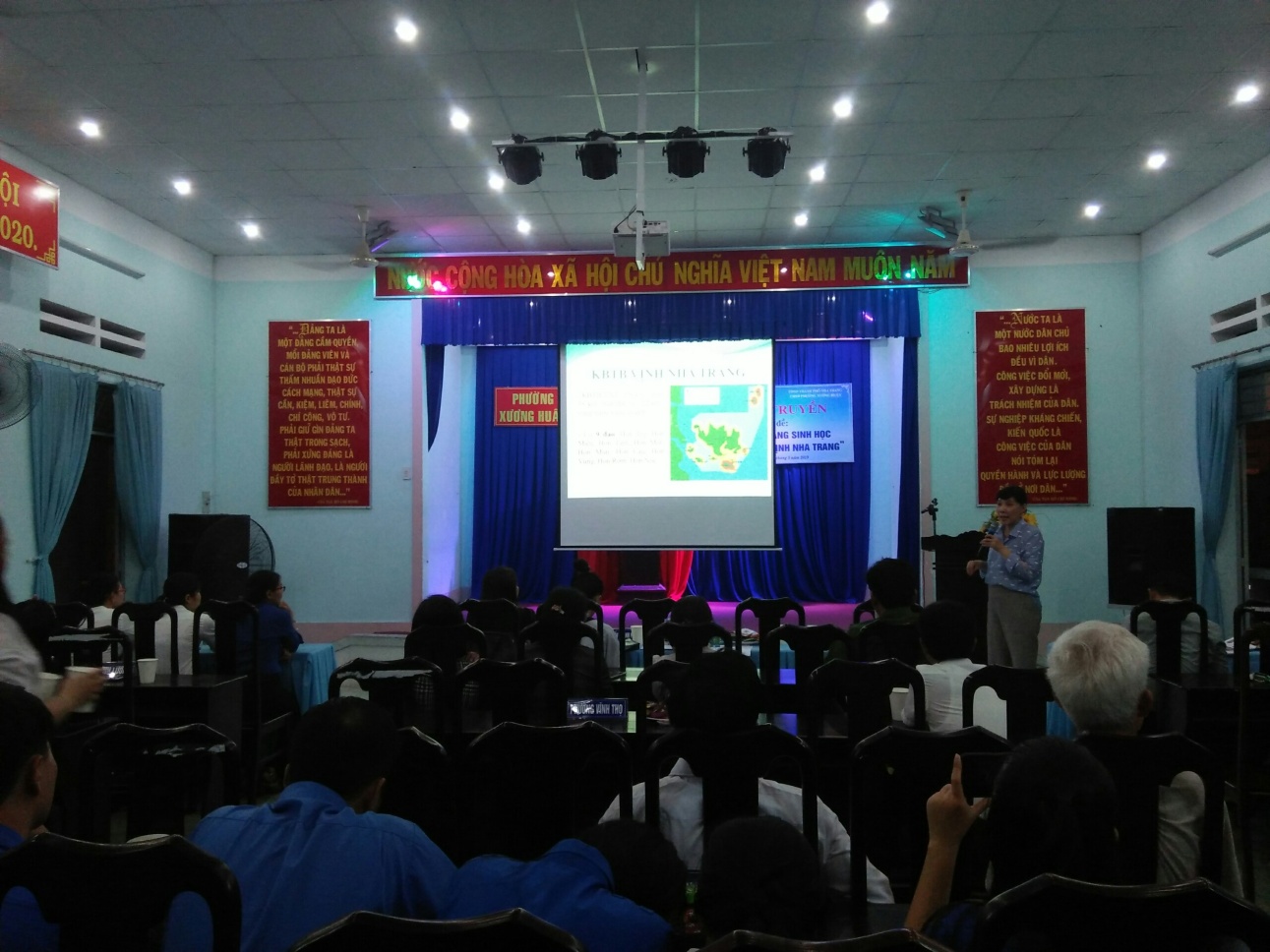 View of the propaganda session
Following the program, on the morning of May 18, 2019, at Hon Chong beach, Nha Trang Bay Management Board launched a cleaning session with the participation of Cleanup world organization and the volunteers and officials of the Ward. Coastal commune.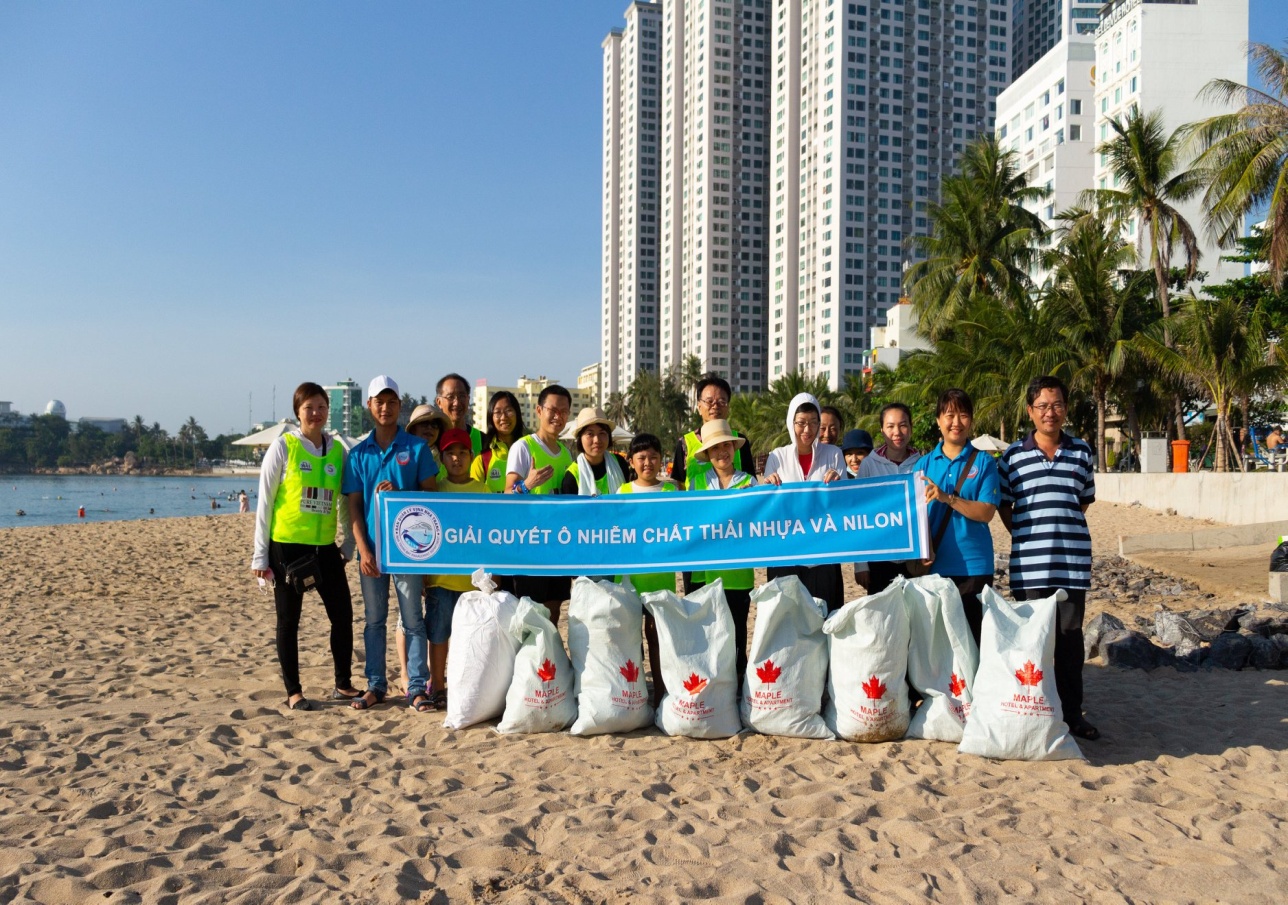 Some photos exchanged at the propaganda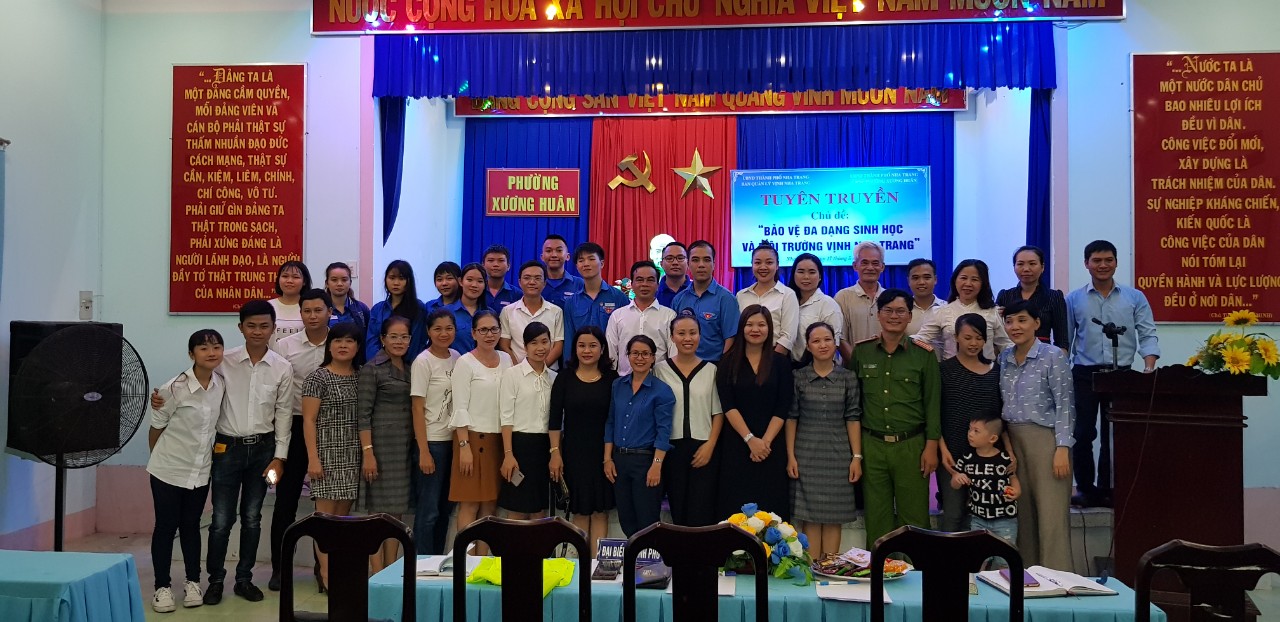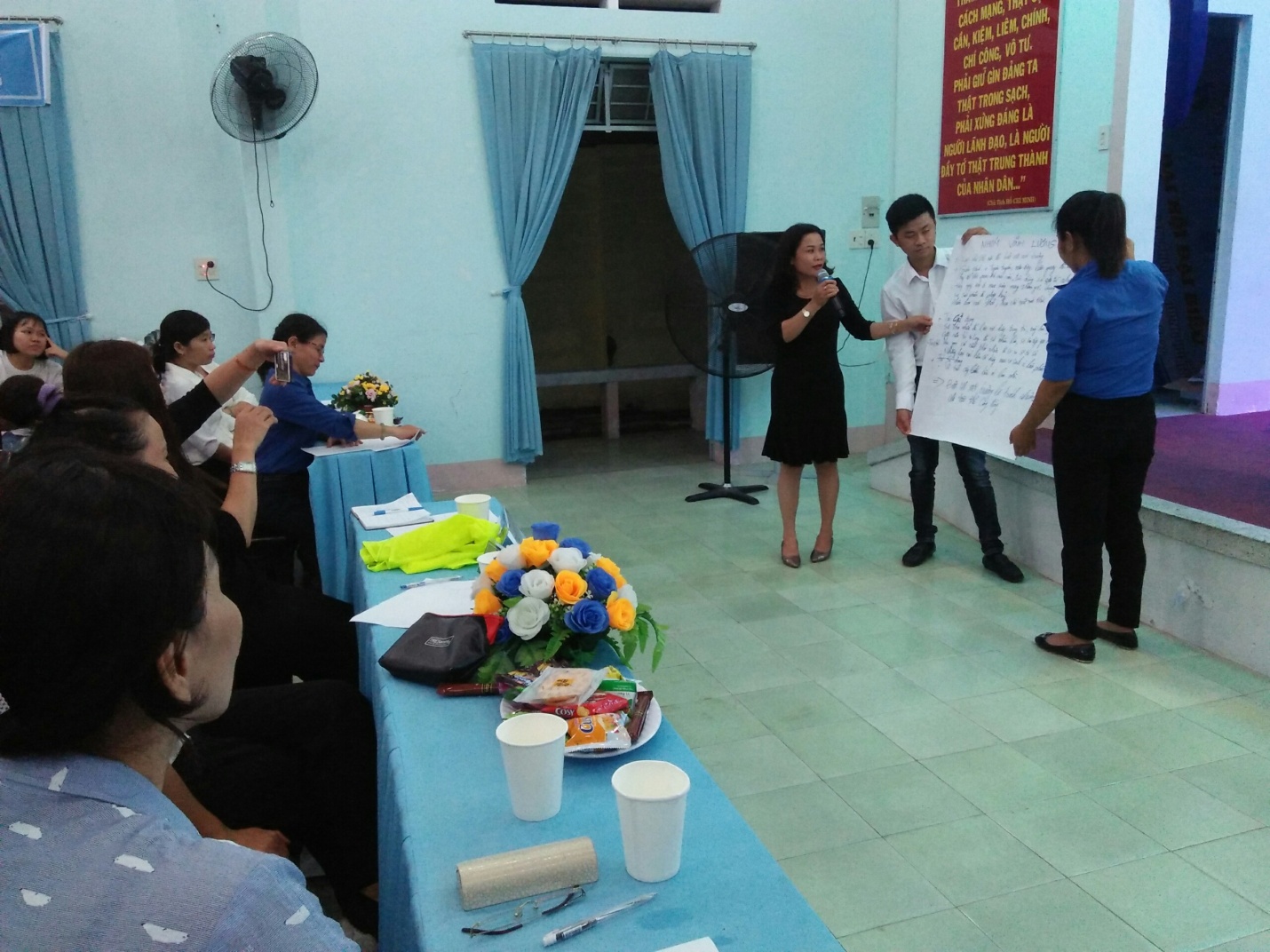 Hoang Vy