Nha Trang Bay Management Board organizes a conference of officials, employees and workers in 2019
On the afternoon of January 22, 2019, the grassroots trade union of Nha Trang Bay Management Board co-ordinated with the Government to organize the Conference of Officers, Officials and Employees in 2019 as prescribed.
The conference discussed, unanimously approved the report on the performance of tasks in 2018, business directions and content of emulation registration in 2019; report on the results of implementing the CBVC Conference Resolution and Democracy Regulation in 2018; financial statements 2018; draft the Regulation on coordinating the government with the Executive Committee of the trade union, the regulation on internal spending, the regulation on democracy, the unit internal regulations in 2019 and electing the People's Inspection Board of the term 2019 – 2020.
In 2018, the unit is gradually overcoming damage after 12 storms in 2017 at Hon Mun MPA and striving to achieve 99.68% of the target; Additional income for employees an average of 34 million VND / year. The Board of Directors and all officers and employees of the registration unit have successfully completed the tasks, tasks and targets assigned in 2019.
At the Conference, Mr. Huynh Binh Thai – Head of Management Board of Nha Trang Bay awarded certificates of commendation to 24 typical officers and employees with outstanding achievements in "studying and following ideological, ethical and professional style." Ho Chi Minh City "in the last 6 months of 2018.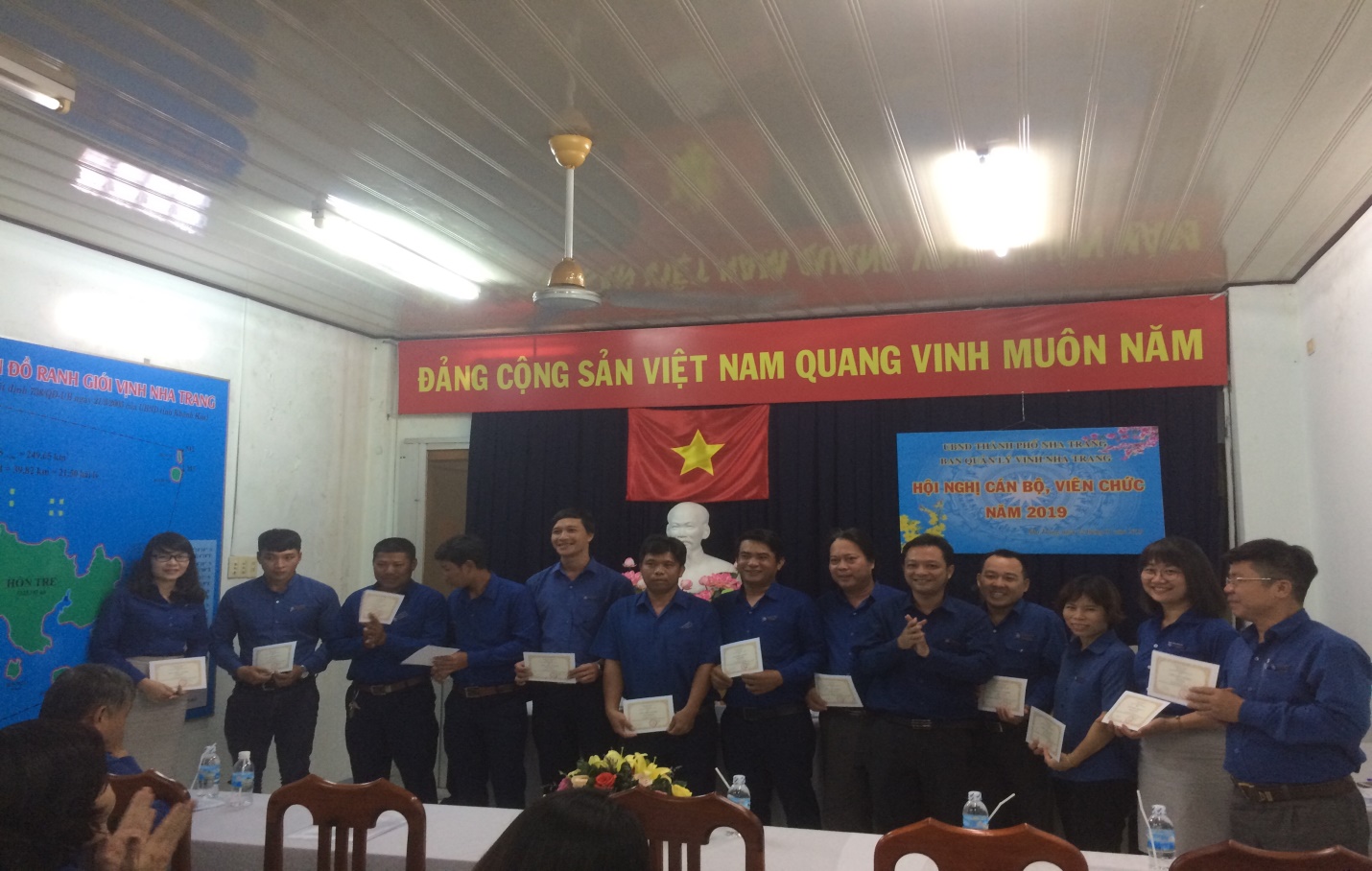 Mr. Huynh Binh Thai presented a certificate of appreciation to the excellent Labor Union
Thuy Oanh