In response to the National Tourism Year 2019 – "Nha Trang, the color of the Sea" and the Sea Festival, with the purpose of connecting, sharing and honoring the humanitarian value of the rescue operation, and introducing and promoting promote to domestic and international friends the image and trademark of Nha Trang coastal city "Safe – Civilized – Friendly", on the morning of 5/5/2019, at Jellyfish beach park in Nha Trang, Management Board Nha Trang Bay has advised the People's Committee of Nha Trang City to organize a Second Beach Rescue Contest.
The competition has the participation of nearly 50 athletes, 13 teams from 09 units directly perform the rescue work inside and outside Nha Trang city, with 05 competitions, including: Swimming relay distance 3x400m; Swimming relay relay distance of 3x400m; Rescue by tube float; Surfboard rescue and 3 triathlon (Iron Man).
At the end of the contest, Mr. Nguyen Sy Khanh – Vice Chairman of Nha Trang City People's Committee, Head of the Organization Board of the Competition – awarded the First Prize for the whole team to Furama Resort and Villas Danang. Second prize, the whole team belonged to the rescue team of Nha Trang Bay Management Board. Rescue team of Son Tra Peninsula Management Board and Danang tourism beaches won the Third Prize of the whole team and the encouragement of the whole team was the rescue team of Vinpearl Nha Trang Joint Stock Company. In addition, the Organizing Committee also awarded 05 sub-prizes and 4 prizes for exchanging flags.
Through the contest, the athletes were able to rub and compete with each other, exchanging experiences, thereby improving health, professional skill level, contributing to better the rescue of the beach. sea ​​and further strengthen solidarity among rescue workers across the country./.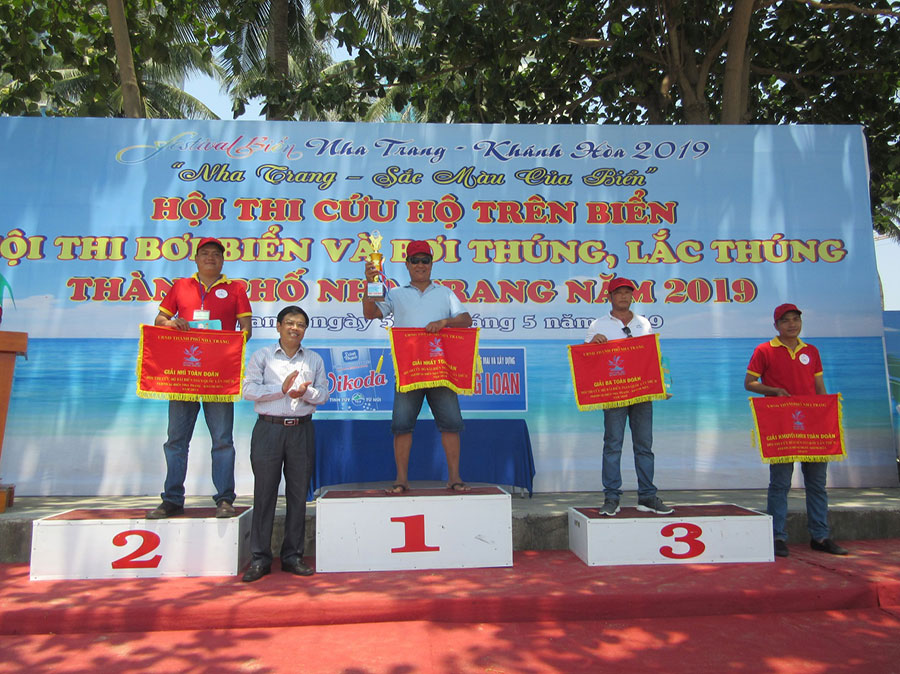 Mr. Nguyen Sy Khanh – Head of the Organization Board, awarded units winning the whole delegation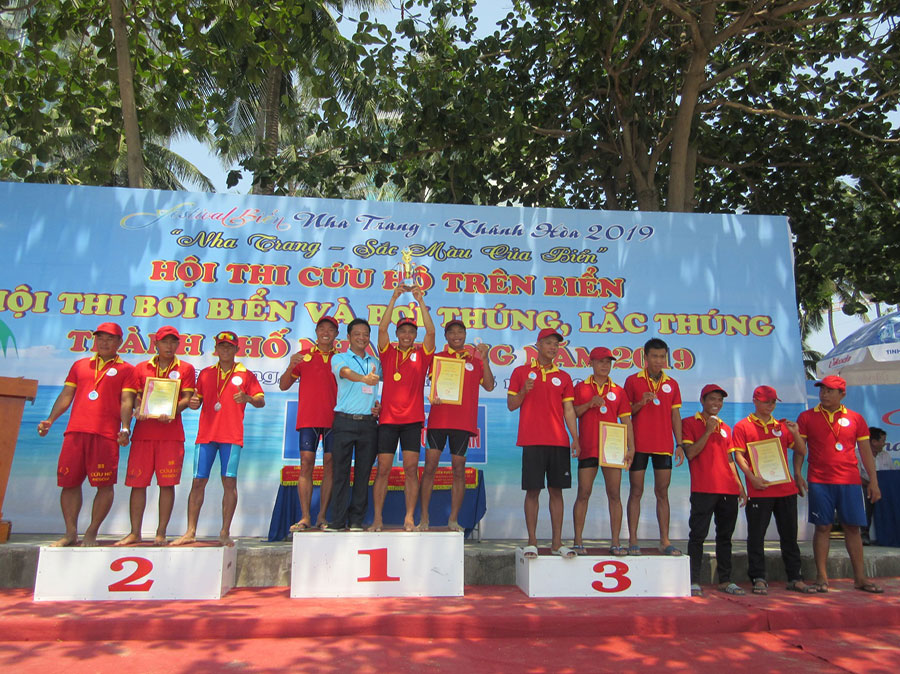 Mr. Huynh Binh Thai – Head of Nha Trang Bay Management Board awarded prizes to the excellent teams